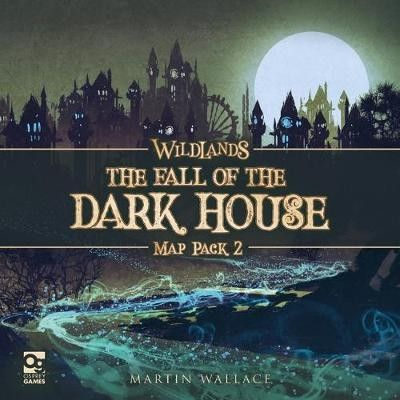 Wildlands: Map Pack 2: The Fall of the Dark House
This board expansion for Wildlands gives players three new maps, two of which are specifically designed for two players. Each map features new rules, new challenges, and new opportunities.
Once the home of one of the Empire's grandest family, the Dark House lies as an epitaph to their fall. As you fight your way across the two-storied Mansion map, you will find remnants of their wicked ways. Out back, struggle through the Hedge Maze map, sinister and long overgrown with vicious thorns. Down below, in the Crypt map, encounter the deadly curse that once cast a noble line into oblivion.
---
We Also Recommend