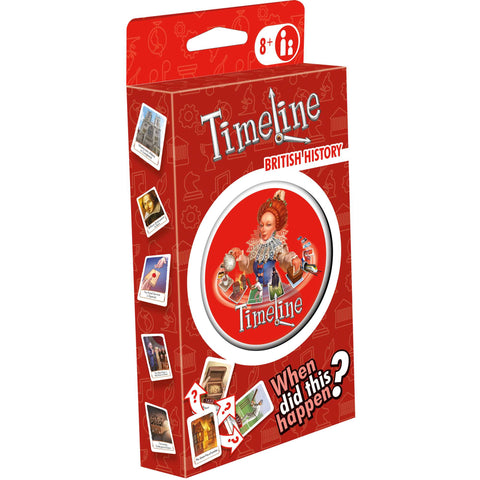 Timeline British History - My Country Eco Blister
For 2-8 players, ages 8+, playing time around 15 minutes.
Was William Shakespeare born early enough to enjoy the delights of a cup of tea? Find out how well you know your British history by playing your cards in the correct chronological order in this addictive educational game!
---
We Also Recommend