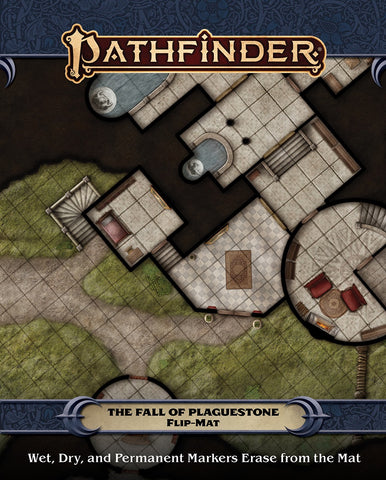 Pathfinder RPG Second Edition: Flip-Mat - The Fall of Plaguestone
Trouble's A-Brewing

Bring your adventures in The Fall of Plaguestone to life on your tabletop with this double-sided full-color Flip-Mat featuring key encounter locations from the premiere Pathfinder Second Edition adventure on either side! Both sides depict the enormous hillside complex of an evil alchemist, complete with quarters for her servants, numerous laboratories, pens to hold test subjects, and a cavernous lair!

Don't waste your time sketching when you could be playing. With Pathfinder Flip-Mat: The Fall of Plaguestone, you'll be ready to introduce the new Pathfinder in style!
---
We Also Recommend