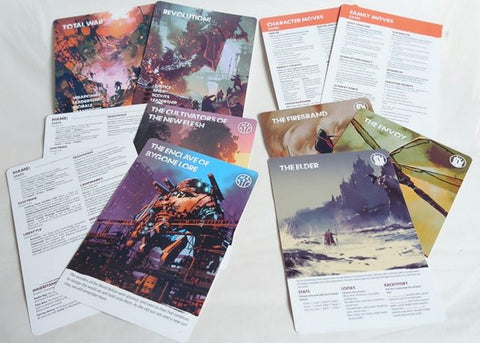 Legacy: Life Among the Ruins 2nd Edition Handout Sheets
It's a dangerous world out there. You'll need all the help you can get.
The 56 dry-erase cards in this pack let you bring your game of post-apocalyptic survival straight to the table. Grab your dice, make your world and play!
Contains:
11 Family types.
13 Character types
5 Quick Character sheets.
6 World-Changing Wonders
Quick-Reference Rules Sheets
---
We Also Recommend