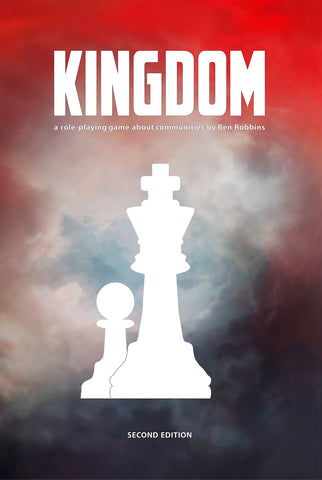 Kingdom 2nd Edition (Lame Mage Productions) + complimentary PDF
Sit down and create a community together and then strive to make it live up to your ideals… or watch it burn. Your Kingdom can be any group or organization that interests you: a school for wayward wizards, a revolutionary pharmaceutical company, an anime fan club, or the first settlers on Mars…

What will our Kingdom do? What will it become? The Kingdom's fate is in your hands. The question is: will you change the Kingdom or will the Kingdom change you?

A role-playing game by Ben Robbins, creator of Microscope and Follow.

For two to five players. No GM. No prep.

This is the 2nd edition, released in 2021.
---
We Also Recommend