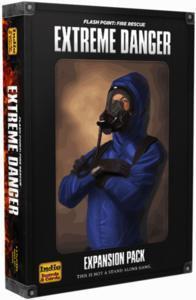 Flash Point: Extreme Danger
This is a game expansion, NOT a complete game.
Flash Point: Fire Rescue - Extreme Danger a boxed expansion pack for Flash Point: Fire Rescue includes six different building configurations. When combined with the Flash Point: Fire Rescue - 2nd Story expansion, four additional building configurations can be created. In addition, it includes firefighter-specific miniatures (with colored bases), as well as tokens for explosive objects, hazardous equipment/chemical spills, and fire-proof doors. Also includes a box to hold all previous expansions.
---
We Also Recommend