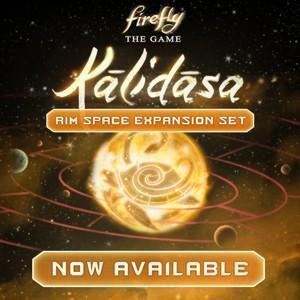 Firefly Expansion: Kalidasa - Rim Space
Its time to raise ship and head out to the Rim!
In Kalidasa you and your Crew will find two new Contacts, Magistrate Higgins and the twins, Fanty & Mingo; as well as a new Supply Planet, Beaumonde. Rim space holds new dangers and opportunities in the form of a new Rim Space deck - combine it with the Rim Space Deck from Blue Sun to make a full 60 card deck! New cards for both the Alliance Space and Border Space decks bring them up to 60 cards as well! Of course most of those new cards feature a Captain's worst nightmare, the Operative's Corvette - a relentless Alliance agent who will pursue a ship to any corner of the 'Verse, regardless of boundaries. Find all this and more when you pick up your copy of Firefly: The Game - Kalidasa!
---
We Also Recommend