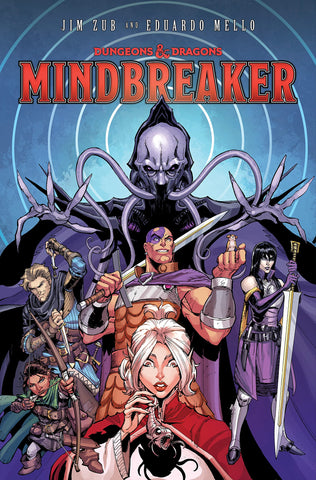 Dungeons & Dragons: Mindbreaker
Some of D&D's most popular villains have invaded the Forgotten Realms, and readers and beloved characters alike will find their very sanity at risk!
Back home at last, the Baldur's Gate heroes are hoping for a warm welcome, but this isn't the city they left behind! Insidious forces are at work, compromising their loved ones and penetrating the highest halls of power. No one can be trusted!
With so much in jeopardy, Minsc, Boo, Krydle, and the others find themselves pulled in different directions, but their only hope is to rely on each other.
Fan-favorite D&D writer Jim Zub (Avengers) returns for a mindbending new adventure with artist Eduardo Mello (The Blackening).
Collects the complete five-issue series.
---
We Also Recommend