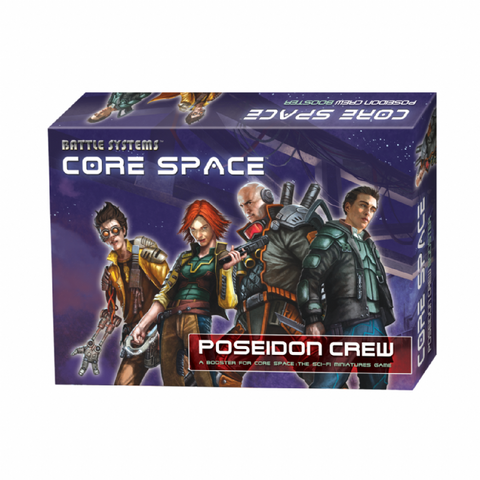 Core Space Crew Booster: Poseidon - reduced
This pack contains a fully playable Trader crew for Core Space, including the skilled Hoskins and the dependable Thoman. Get to know Captain Teelac and his crew in a thrilling new mission, and add a twist to your regular games with the new Assistance Cards and equipment such as the Jump Pack.
Requires the Core Space Starter Set to play.
Contents: 4 Trader Miniatures / 4 Character Boards / 4 Class Boards / 1 Ship Board / 3 Event Cards / 11 Equipment Tokens / 1 Mission Briefing and Rules Booklet

Please note that miniatures are supplied unpainted.
---
We Also Recommend