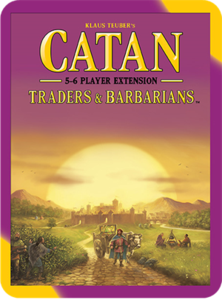 Catan: Traders & Barbarians 5-6 Player Extension (2015 refresh)
Mayfair Games
Boardgame Expansion
Now up to 6 players can share the very rich set of 4 variants and 5 scenarios in Catan: Traders & Barbarians!
Infuse even more fun and excitement into your Catan games without sacrificing ease of play. Add 1-2 more friends and family for more interaction and more drama!
This product is an expansions for the Catan board game and requires the core game to play. Not a stand-alone game.
---
We Also Recommend