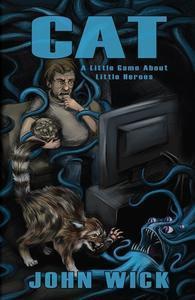 Cat (revised & expanded)
John Wick PresentsCat: A Little Game about Little Heroes is a game about house cats protecting their owners from monsters they can't see. I designed it for gamers of all ages with a system simple enough for children and sophisticated enough for grown-ups.
This new edition of the classic game includes streamlined rules and additional Narrator advice. It also includes advice for playing the game with smaller gamers and a new chapter on incorporating magic cats into any game'including your favorite.
---
We Also Recommend