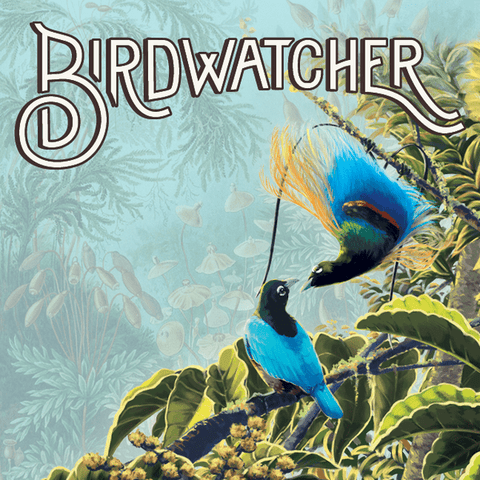 Birdwatcher
For 1-5 players, ages 10+, playing time is around 25-60 minutes.
Birdwatcher is a fast, competitive game in which players are rival wildlife photographers on a hunt to snap photos of the elusive and illustrious birds of paradise.
Each player has three actions on their turn, with which they can call birds to their tree from the central clearing and jungle, snap photos of birds in their tree, or run into the jungle to flush new birds to the clearing. Players can also use their actions to set up a zoom lens to capture a bird from another player's tree, or to publish a paper. Photos and publications are assembled from left to right in a player's photo journal where they will score points at game's end.
---
We Also Recommend