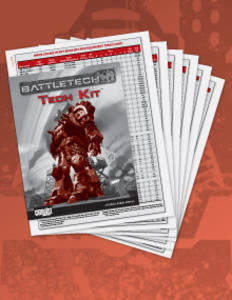 Battletech: Tech Kit
CatalystTired of hunting for a specific table in a rulebook? Wish you had heavy-duty reference cards for TechManual game play like that found in the 25th Anniversary Introductory Box Set? Then the Tech Kit is for you!
The Tech Kit contains six heavy-duty cards of compiled tables from TechManual.
TechManual is required to use the Tech Kit
---
We Also Recommend