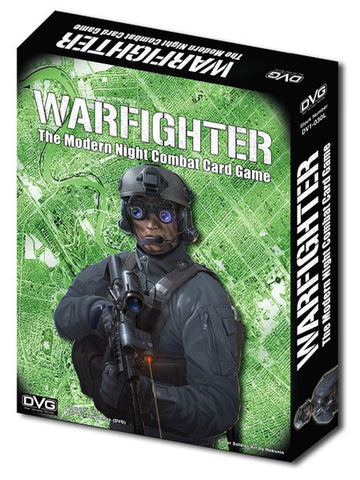 Warfighter - Shadow War
For 1-6 players, ages 14+, playing time around 30-180 minutes.
Warfighter: Shadow War is a card game for 1 to 6 players. You play cooperatively with your friends against the system to complete Modern Special Forces squad-level combat missions. At the start of each mission, you each select a soldier, equip him/her with skills, weapons, and combat gear within the mission's Resource limit.
Shadow War is a stand-alone Warfighter boxed game. The game includes all the Soldiers, Weapons, Equipment, Missions, Location, Objectives, and Hostiles you need to carryout covert Night Missions. Shadow War expands on the Night Combat rules first introduced in the Warfighter Modern Footlocker Expansion.
The core game gives you a full team of US Soldiers and a full set of North Korean Hostiles. Each Expansion then adds to these sets.
As with all Warfighter games and expansions, Shadow War is compatible with all the other Warfighter games!
---
We Also Recommend