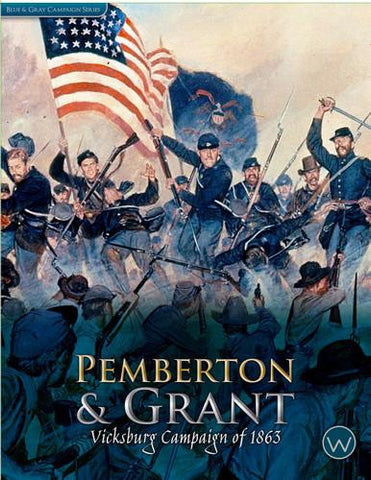 Pemberton & Grant: Vicksburg Campaign of 1863
A point to point block game that allows gamers to refight the final phase of Grant's 1863 Vicksburg Campaign. 1 Player is Grant and his Army of the Tennessee. The other player commands the armies led by Pemberton and Johnston, which can be split allowing for a three player game.
Gamers can refight the entire campaign in 2 hours or under. Low unit counts, and short turns create great tension, decision making, and high player interaction.
Each game comes with a sturdy card stock map, blocks and labels, dice, short 8 page series rules, and game specific rules.
---
We Also Recommend