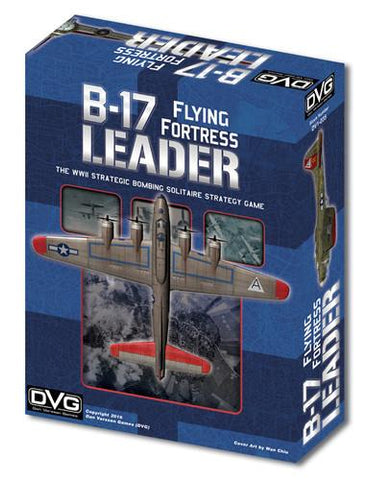 B-17 Flying Fortress Leader
B-17 Flying Fortress Leader is a WWII strategic bombing solitaire game that takes place in the European Theater of Operations (ETO).

In B-17 Leader, you are in command of the Eighth Air Force stationed in England, charged with reducing Germany's ability to wage war. Your primary mission is to destroy the Luftwaffe to ensure a successful D-Day landing, but multiple secondary missions are also required to help advance the fronts in multiple theaters.
You will have multiple historic Bomber Groups composed of B-17 Flying Fortresses, B-24 Liberators, and B-26 Marauders. Optional B-29 Superfortress and B-25 Mitchell Bomber Groups are included. Your Bomber Groups will be protected on their journey in Luftwaffe controlled airspace by Fighter Groups composed of MK VII Spitfires, P-47 Thunderbolts, P-38 Lightnings, and P-51 Mustangs. Your groups can progress in experience levels from Newbie to Ace, but may be Reassigned as they gain experience. Optional Renown Commanders provide groups with special skills and tactics, but could be killed during the Campaign.
---
We Also Recommend