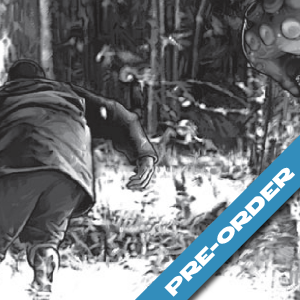 Delta Green: A Night on Owlshead Mountain (softcover) – pre-order deposit
Note: release dates are estimates and not confirmed; items are much more likely to ship late than ship early. This deposit will reserve you a copy; balance to be paid when item is due to be shipped. Full price is subject to change; we will notify you of any changes and you may cancel your pre-order for a full refund of your deposit if prices increase.
This scenario will eventually be reprinted in Delta Green: Incursions, also available for pre-order.
A scenario of dread and revelation by Dennis Detwiller. Agents in Vermont find remnants of the inscrutable schemes of alien intelligences, leavings that struggle and hunt long after their masters have gone.
---
We Also Recommend