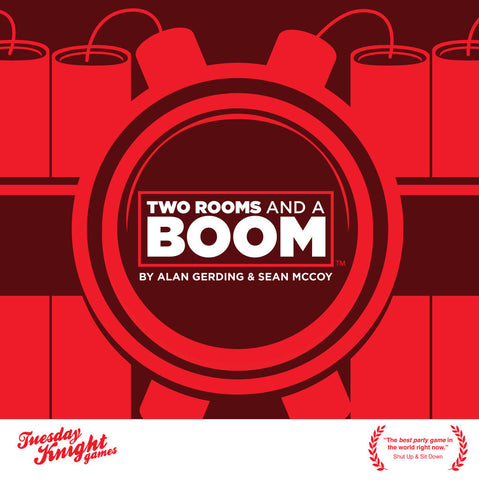 Two Rooms and a Boom
For 6-30 players, ages 8+, playing time around 7-20 minutes.
TRY THE PARTY GAME THAT'S ALWAYS A BLAST
In this social game of hidden roles and deduction, players are divided into 2 different rooms. Find your teammates, establish trust, and exchange hostages before time runs out and the bomb explodes! It's the party game that's always a blast. 
Only minutes to play! Strategy, socialization, and intrigue within a time limit.

Over 70 unique 100% plastic character cards! Everyone can be different!

No moderator necessary. Everyone gets to play!

Share your card with others to prove your loyalty. Make friends, not enemies.
---
We Also Recommend