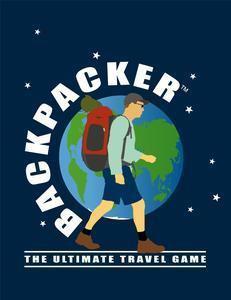 Backpacker
Card Game, 2-6 Players ages 10+ by Wildcard Games
BACKPACKER - The Ultimate Travel Game
A fantastic pocket-sized game for 2 to 6 players, and just like travelling, it's fun, exciting, fast changing and very addictive.
Experience all the fun and unpredictability of travelling the world, as you try to outwit your opponents to be the player who returns home with the most photos. Visit different countries, enjoy beaches, trekking, wildlife and culture, meet other travellers and get good and bad advice, whilst trying to avoid getting sick or missing your plane.
No two games are ever the same. Play at home, on your next holiday and beyond. This game is essential for anyone who loves foreign travel.
Portable, competitive and fun so stick it in your backpack for fun on the road - Wanderlust Magazine.
The perfect gift for someone about to set off on a gap year - The Observer (Gifts section).
---
We Also Recommend