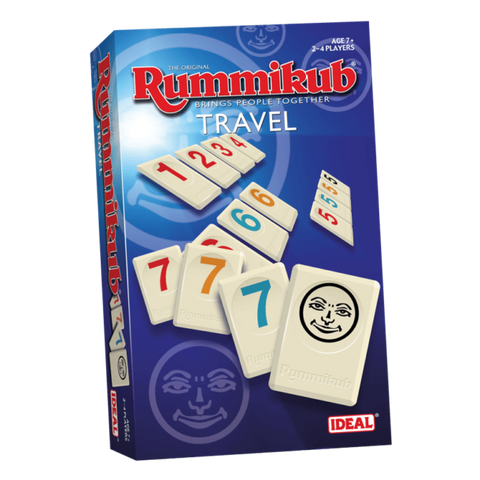 Travel Rummikub
AGE 7-9, 10-12, 13+
Played in exactly the same way as the classic set, just with smaller tiles! 
The family game that's never the same!
Played with 106 tiles (1 to 13 in 4 different colours), the object of the game is to go 'Rummikub' being the first player to place all the tiles from their rack onto the table. For 2 to 4 players.
---
We Also Recommend