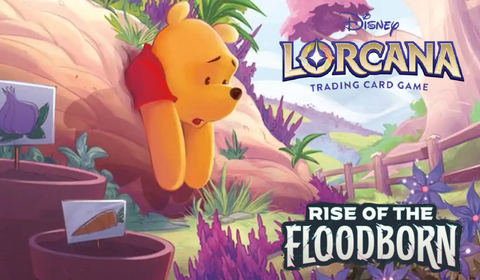 16th Decenber (Saturday): Lorcana: Rise of the Floodborn sealed tournament
11.30am for a 12pm start
We invite you to a casual four round Lorcana sealed tournament.

Participants will build a deck made from 6 Lorcana: The First Chapter booster packs, using sealed deckbuilding rules (40 card decks, you can include cards using more than 2 colours, and you can use more than 4 of each card in your deck). At the end of the event you can take the cards home with you to add to your collection, plus an additional booster as a participation prize.
Please note that this is a casual, friendly event intended for people to meet fellow Lorcana players. There is no prize support. 

There are limited places so we strongly recommend you book in advance.
---
We Also Recommend