Magic The Gathering: Core 2020
For an engaged player, booster packs are the basic unit of Magic . They're used to play Limited formats, like Booster Drafts, as well as to build a collection of cards for use in Constructed formats, like Standard.
A single booster contains 15 randomly inserted cards
A box contains 36 boosters
In Store Booster Boxes include Buy a Box Promo's while stocks last; Rienne, Angel of Rebirth.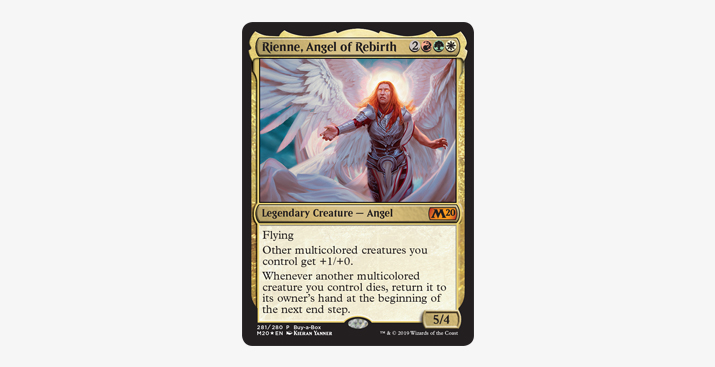 Booster Boxes can be Bought and Picked up at our Prerelease Events over the weekend of 6th and 7th July.

https://leisuregames.com/products/6th-july-saturday-magic-daytime-m2020-prerelease-leisure-games
https://leisuregames.com/products/6th-july-saturday-magic-m2020-prerelease-makers
https://leisuregames.com/products/7th-july-sunday-magic-evening-m2020-prerelease-leisure-games



---
We Also Recommend